Check out this adorable tube, Merry Umbrella 2, by Trinita! She has the prettiest smile and just brightens up any creation!
Her raincoat comes in many different bright colors, many colors for the leggings, and a rainbow umbrella!
Purchase
Merry Umbrella 2
,
over at PFD today!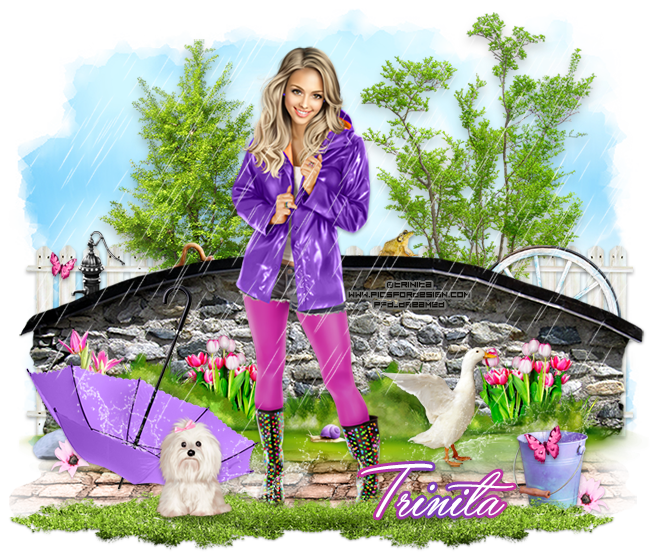 The kit used for the tag above was designed by me and you can read more about it here!
Thanks for coming by!